Miss Nicole had a bbq this weekend - it was so much fun. She worked really hard getting her house all set up, and it looked great. She rented a jumper (a pink castle) for the kiddos (and some of the adults.) Landon loved it. He did convince Dad and myself to get in with him a couple of times. I'm telling you that thing was work.
We barbequed and sat around the fire pit well into the night. Maddox and Landon finally gave it up after watching Batm.an and Supe.rFriends. They were adorable.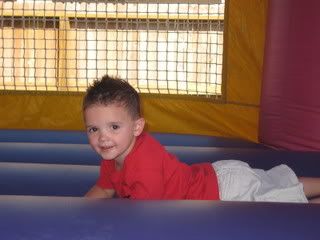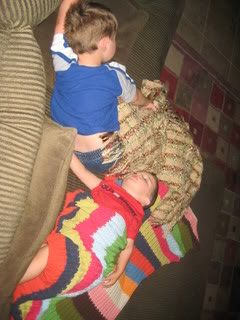 Landon let us sleep in til 10:00 the next morning. Then we worked on the yard, mowing, edging, remulched the trees. Then left over at Miss Nicole's house. Fun weekend, but I'm definitely exhausted.