Big Smile from Landon with his new haircut.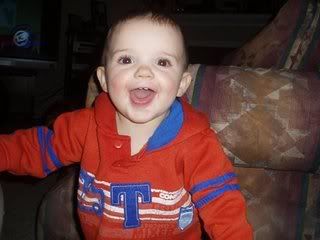 The family, Dad, Mom and Baby Landon, at Grandma and Grandpa Rhodes house: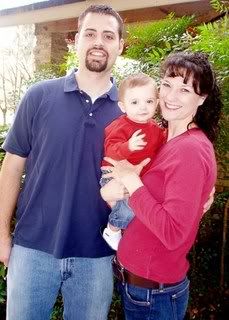 Dad playing Go Fish with Landon
Landon just being so cute.
Riding the tractor (yes, it's just a lawn mower) with Grandpa Rhodes.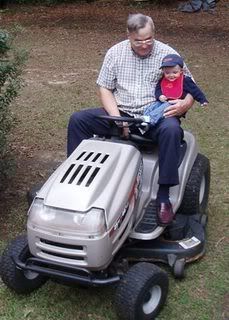 Somebody wants their mama: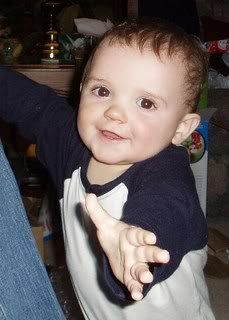 Yay! Presents!