I'm finally getting Landon's cold...so my brain isn't working at its normal speed (yeah, yeah, insert joke here.)
So I'm just going to share a few pictures:
Landon's Robeez that he got from Grandma and Grandpa Rhodes for Christmas.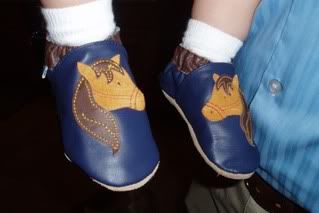 Landon loves his Daddy.
Landon offering his paci in exchange for getting out of his crib: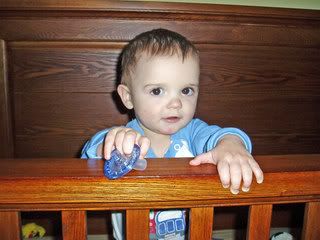 Smiling..."la, la, la, don't pay attention to me, I'm not doing anything..."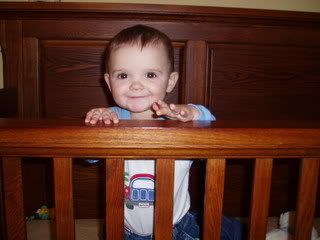 "Okay, mom's not looking, I can climb out, I know I can."