I made a little bathtub cake...with the piece we cut out for the middle, my husband cut out a duck and iced it. Turned out really cute.
Landon got a ton of gifts and had a great time. You can see in some of the pictures where the 'orange' (I'm guessing cause it had red in it) icing made his face break out. But I slathered it up and it went away.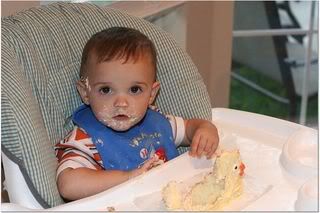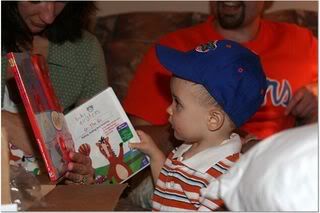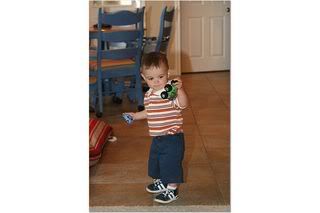 The 'faucet' didn't turn out great. But over all it was pretty cute - and it tasted like heaven!