Landon would NOT leave me this morning. Every time I tried to set him down to make bottles, do my makeup, put clothes on, anything, he would just start bawling. What's with that? Luckily, when we got to day care, one of his teachers took him right away and started playing with him.
Today's their Easter party at school. We found an Elmo easter basket at Tar.get last night. Bought some eggs and filled them with colored goldfish. The party's this afternoon sometime. We're heading out to West Texas this evening (about an 11 hour drive.) Fun, huh. But Landon will get to spend Easter with family and lots and lots of cousins. I just checked the weather. It's supposed to be 37 on Saturday with snow. Are you kidding me? Snow, on Easter, in Texas! LOL. Wonder how my sandals will look in the snow?
Here's some pictures - he's just so cute.
Landon sleeping last night: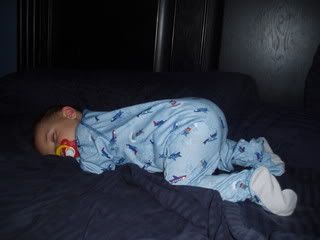 Landon and Daddy getting the mail: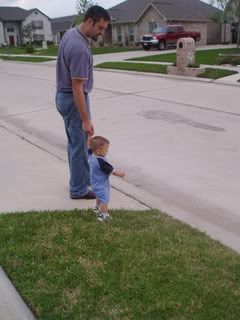 Landon escaping from Dad's diaper changing: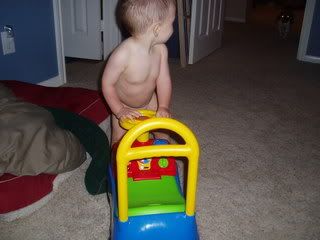 Landon trying using a 'step' to help Dad with dishes: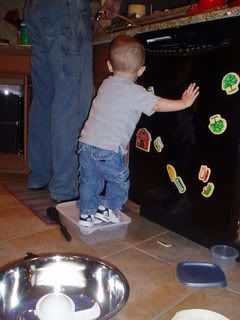 Gonna get some tup.perware out: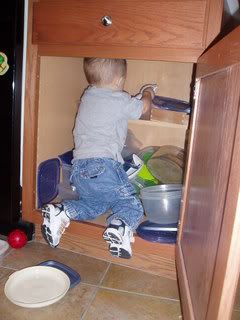 And then take it to the fridge: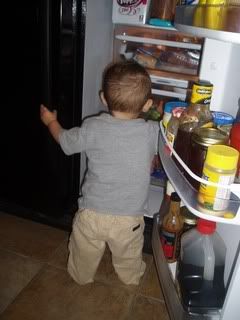 And here's he just posing: